"Converting to LEDs turned out to be a GREAT way to save money on our utility costs

Glen Linthicum, Director of Plant Operations - Trevecca University
"To *not* put a project like this higher on your priority list is a big mistake."

Greg Brown of Brown Lee Ford in Morrison Tennessee utilized the L.a.M.P. plan to convert his dealership:
"I knew there would be a brighter light with LEDs, but seeing the before and after pictures just blew my mind."

Caleb Mathis Owner/Operator of Chik-fil-A in Columbia, Tennessee liked the Operational Budget approach of the L.a.M.P. plan to convert his restaurant to LEDs:
At Least 1/3 of Your Energy Usage is Waiting to be Saved
About one-third of your business' energy usage comes from lighting. Savings can also climb to 40-45% and sometimes 60%. And we're not even factoring in maintenance and other non-utility savings.
And That's Just the Beginning...
When you make the switch the LED lights you're looking at:
Zero $$ Out of Pocket

Big Dot Lighting can convert your business to energy efficient LED lighting with no money out of pocket with a typical break-even point occurring in under 30 months. Your project will be cash-flow positive on day one!

Maintenence Savings

Big Dot Lighting deploys commercial LED bulbs and fixtures that are able to last 50,000+ hours. Plus with our 5-10 year warranties, you can zero out the lighting maintenance line item in your operating budget during those timeframes!

Help Paying for Your Lighting

It's good to know people. Especially those who want to reduce the strain on our electrical grid. We are partners with various regional and national utility providers and work closely with them to help our clients acquire any available rebates to help convert their businesses to energy efficient commercial L.E.D. lighting.

New Business Classifications

Converting your business to LED lighting could earn you Energy Star and LEED certifications. It's the cherry on top!
Save on Cooling on Your Business

The average 2x4 fluorescent troffer puts off about a human body's worth of heat. Multiply that by the number of lights in that particular office along with the humans occupying said office and that's quite a bit of heat! Energy efficient LED lighting puts off very little to no heat.

Be a Much Healthier Light

Yep, LEDs are actually healthier for your employees. Studies have shown that sick time decreases while productivity increases when a working environment was converted to energy efficient LED lighting. They were certainly beneficial for cows and milk production at a dairy farm in Michigan. (click for article)

Cut Costs on Your Lighting Maintenence Budget

LEDs have a 50,000+ hour average lifespan. Extreme low maintenance + Typical lifespan of ten plus years = No need to change bulbs as often.
Be a Better Quality of Light

The Color Rendering and Quality are better than Fluorescent or CFL, plus they're dimmable.

Be Merch Sensitive

They do not produce harmful U/V or fade merchandise in your display area. Car dealership? Fluorescents have been shown to zap the batteries in the cars on your showroom floor even if they're disconnected. Plus they make the new models look amazing.

Be More Resistant to Breakage

Have to contend with varying temperatures and environments? Bring it on. Plus on the rare occasion that they do bust, they're not filled with hazardous gas!
Real Case Studies:
"Exotic Cars Demand Lighting"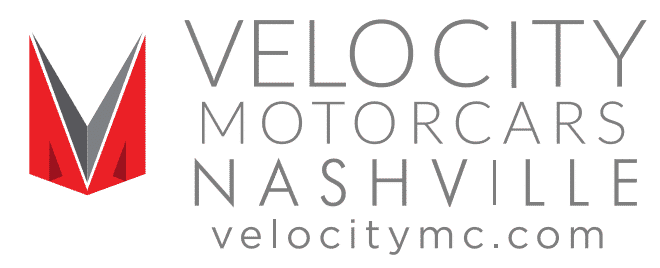 "We were spending a ridiculous amount of money each month trying to light our showroom and the worst part was the lights we had weren't even doing a good job! Dim lighting doesn't do much for $100,000+ cars when you're trying to sell them online. Big Dot Lighting came in and decked the showroom of with BDL's Quickstrip LEDs at 5k color temp and now our cars literally pop off the photos and created a noticeable boost in engagement for sales. Plus, the showroom's utility bill is now lower than my own home's - it's a win, win."
Brian, Owner
Velocity Motorcars 
LED lighting leader in Nashville, saving our customers money and energy by converting them to LED lighting systems. We will even take care of the installation!